The Mississauga Chiropractor for your health!
Being a chiropractor is one of the best jobs in Mississauga!
Dr. Nancy Korenic
feels that helping health-conscious Mississauga, Oakville-area patients with today's safe, natural and effective chiropractic care is not only emotionally fulfilling, but also humbling. Seeing people get better, each visit building on the ones before is immensely gratifying!
At Kore~Energy Chiropractic, patients are encouraged and taught to express their full potential by engaging in their life, getting proactive with their health and getting in tune with their own inner magnificence. Chiropractic and Kore~Energy Chiropractic offer a unique, non-invasive approach to health care that respects the body's own innate ability to heal itself.
At Kore~Energy Chiropractic, our goal is to create a space where people come to get connected to their inner healer. I love to work with people that want to take responsibility for their life and health.
As a chiropractor, I witness miracles every day. Will yours be our next?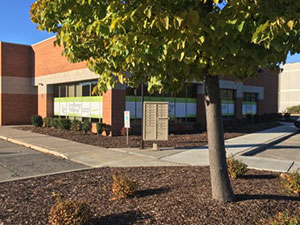 Find out! Begin your journey toward health and call our Mississauga chiropractic office to arrange a consultation so we can explain how chiropractic can help you and your family!
Quality chiropractic care for the Mississauga, Oakville areas.