Meet Dr. Nancy Korenic
I had not heard about chiropractic until I was almost 20 years old.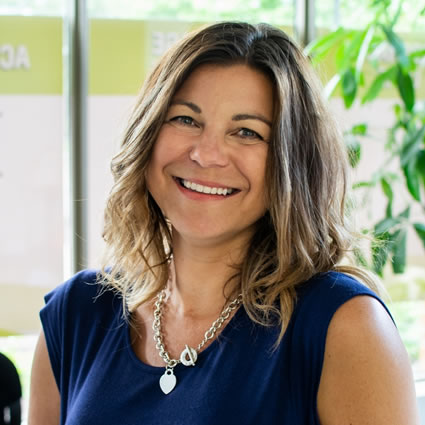 I grew up thinking that it was normal to experience headaches. I didn't know life without them. Frequently, throughout high school and university I'd suffer from painful headaches, requiring me to pop Advil (as though it was candy) to function. I was like most other people in that I did not know how to take care of my health.
While this might sound backward, Chiropractic chose me at the age of twenty. I was pre-med at the University of Toronto, when I was first introduced to Chiropractic. Prior to that, I had gained experience while working in a Physiotherapy office while I attended high school. This wonderful experience influenced me to continue working with people in the therapeutic field of medicine.
Chiropractic was a natural choice for me once I learned that as a Chiropractor I would be trained "to do it all", physiotherapy, massage and Chiropractic. Being trained in all these practices easily made sense to me and to this day has been an incredible asset to how I practice.
I chose to obtain my education at the renowned Parker College of Chiropractic in Dallas, Texas. I went there with an open mind and a keen interest to learn. Parker is a state of the art facility which exposed me to cutting edge technology and introduced me to the Philosophy of Chiropractic and I instantly fell in love. I became enthralled with a brand new paradigm of life that opened me up to a new way of living. I was filled with inspiration, motivating me to further heal, love, and serve. I am so grateful to have become a Doctor of Chiropractic.
It has changed my life and the life of my family."
My Vision for Kore~Energy Chiropractic
My vision for Kore~Energy Chiropractic has always been to create a space where people and families come to get connected to their inner healer. It is my mission to empower people and families to live happier and healthier lives where they can make informed choices for themselves and their families. I love to work with people that want to take responsibility for their life and health. I believe that we are all here to live our best life and I want Kore~Energy to be at the forefront, giving people hope, changing attitudes and lives as well as creating new opportunities. At Kore~Energy Chiropractic patients are encouraged and taught to express their full potential by engaging in their life, getting proactive with their health and getting in tune with their own inner magnificence. Chiropractic and Kore~Energy Chiropractic offer a unique, non-invasive approach to health care that respects the body's own innate ability to heal itself.
I am also exremely passionate about raising healthy, well-rounded children. I have completed hundreds of hours of continuing education in the field of pediatric care with the International Chiropractic Pediatric Association and I am certified in Webster's In-Utero Constraint Technique. Although I enjoy working with people from all walks of life, I also recognize the importance and I am particularly passionate about working with the pregnant community and their babies. "I know that raising healthy children actually begins in the womb. When mom's spine and nervous system is balanced, pregnancy and labour is healthier and less complicated and baby gets the best start possible," explains Dr. Nancy.
EXPLORE OUR SERVICES »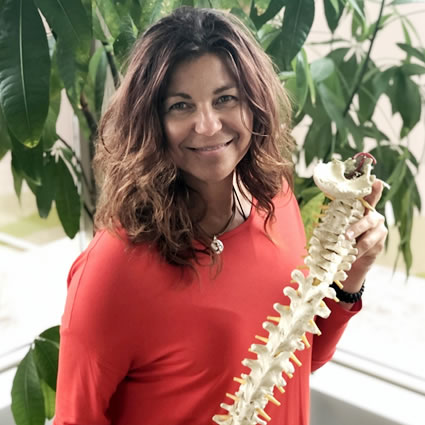 We Are A Chiropractic Family
My husband, Mark McDermott, is my partner in business and in life.  We are the proud parents of Nathan & Sarah. Spending time with our children and as a family is one of our most important values. We love to travel, go to the beach, go for walks, swim, play golf, rollerblade, read, and entertain our family and friends. We are passionate about living our best life and expressing our full potential. We strive each day to raise both Nathan and Sarah as health conscious individuals who will also love this amazing planet and do lots of good for this world.
Chiropractic care is a big part of our lives.  As a family we choose natural health to keep ourselves functioning at our best. To ensure that we "walk our talk", we all get our spines checked on a weekly basis and are diligent about keeping active and eating healthy.  Moreover, I no longer "pop" that Advil for headaches because Chiropractic and my healthy lifestyle choices alleviated them. I feel wonderful not suffering from physical pain anymore.
Contact Us Today
I love what I do and I love what Chiropractic has done for me and my family. I hope that you choose to experience what a Chiropractic lifestyle can do for you and your family. Thank You for visiting our site. I look forward to meeting you in person and learning how we may be of service to you.
Call our Mississauga chiropractic office to explore your options today!
---
Dr. Nancy Korenic | (905) 369-5433